Whether you are outfitting your lobby or renovating the lighting in a suite, a chandelier is the centerpiece of your ambiance and decor. Chandeliers are not just stuffy, antiques to show off your lavishness. They come in all shapes, sizes, and price points and are an essential focal point for any room. We have rounded up some of our favorite types of chandeliers to showcase their variety and beauty.
Crystal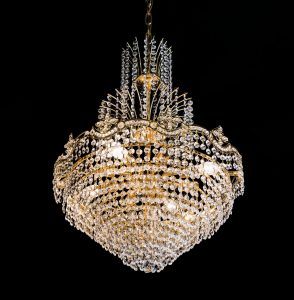 If you want a chandelier that will dazzle its onlookers, a crystal chandelier commands the attention of a room. These chandeliers are truly impressive, and they usually come at a hefty price. Choose between antique or replica to put in your foyer, lobby, or event space.
Traditional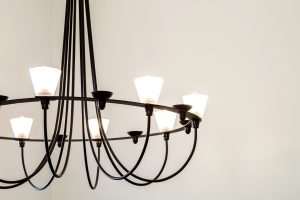 Traditional chandeliers are meant to add to the overall design of the space without taking your undivided attention. Traditional chandeliers are constructed from wood, metal, or other natural materials. If you have had another centerpiece in the space, such as a sculpture or water wall, a traditional chandelier might be the direction you want to go. This chandelier an excellent choice for a bar, restaurant or recreation space because it's minimalistic but stylish and functional.
Contemporary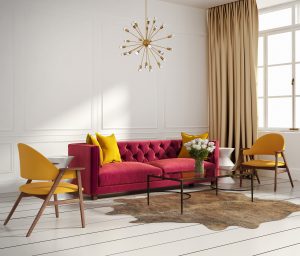 A contemporary chandelier is a statement of style. They are the center of your lighting and the center of art at the same time. They are always the striking and memorable. Be bold, romantics, abstract, or be clean. Abstract chandeliers are made from metal, glass, paper, concrete, or any material you could imagine.
Rustic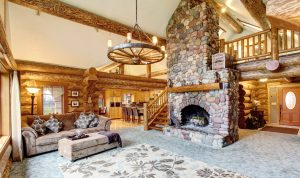 These chandeliers are made from natural materials and work well to bring the outside in. Traditionally, they were made from wood or animal antlers. Now, you may see patinaed metals or imitations of natural materials. They create a rural cabin atmosphere and are typically used in spaces with beautiful natural scenery. However, they may be the pop of nature in an urban setting too. this reclaimed wagon wheel can transcend time and space. The incredible design treasure is sealed with timber oil to preserve it for years to come. It is ideal for a Western or lodge themed design.
Chandeliers have changed shape and form over the years, but they seem to have the same effect year after year. When you turn lightning into art, it creates a lasting impression of a timeless classic.