Interior designers who create spaces in hotels and restaurants, such as our team at IDEA Interiors in Portland, OR are hospitality designers! We are in charge of constructing the layout of a lobby, guest room, public space and overall design by selecting the color scheme, lighting, and furniture that can greatly affect how a guest feels and the overall ambiance of a space. The design decisions we make should be functional, attractive and beneficial because they have a huge impact on the quality of stay for every hotel guest. In addition, the hotel and restaurant brand must be represented to ensure it results in a significantly satisfying guest experience.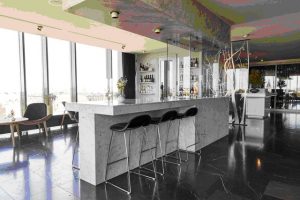 Hospitality interior design covers a wide range of duties and tasks, from the floor plan to the color of the walls and the style of furniture. All of these aspects carefully curated and pieced together can ensure a cohesive and unique feel in the space. Decisions should go hand-in-hand with the main objectives and core values of the establishment such as; providing excellent amenities and services, going above and beyond simply providing a great night's sleep. Based on this thought process, an interior designer might pick a bright, vibrant color pattern combined with modern furniture and innovative and more provocative decorative accents or he might select a subtle, more muted and sophisticated color palette. Those elements might be paired with plush furniture and demure wall decorations to trigger feelings of calm and comfort while still providing an upbeat and cheerful underlying design spirit.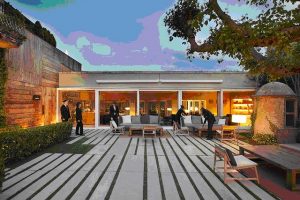 When it comes to hospitality design, one can never go wrong when properly pairing great lighting design with a sophisticatedly selected color palette. Experienced and knowledgeable interior designers like our team at IDEA, recognize what types of lighting work best in spaces that have bold vs neutral color schemes. Furniture choices and the actual design of a building can also affect the lighting of the venue. Rooms with high vaulted ceilings should utilized fixtures that successfully direct light upwards while smaller rooms should have overhead lighting or corner lamps. Aside from type and placement of lighting, the degree of its illumination is also important. Bright and colored lighting induce a more energized vibe while a soft glow is more relaxing and peaceful.
Several factors can also come into play when it comes to hospitality design. For instance, furniture must be designed to ensure form, function and aesthetic. Space Planning and Furniture arrangement can be a factor as well. Inducing an airy, free atmosphere is an open floor plan while small groupings of furniture could make a space feeling more cozy and intimate.  Interior design has a myriad of factors to think about, but the most important choice to make is what kind of atmosphere should be created.