International Hotels with Over-the-top Style
Hotels are upping their game when it comes to style, proving that when it comes to hospitality – less is not always more. From the architecture, design and service to the intangible atmosphere they engender, we can say it that long are the days where hotels consisted of a simple check-in desk, corridors and guest rooms. Stylish décor done up to the nines in hotel guest rooms are not uncommon nowadays, so don't be shock if hotels become more and more impressive as time goes on. Check out these luxurious hotel suites with their iconic designs that had our heads turning.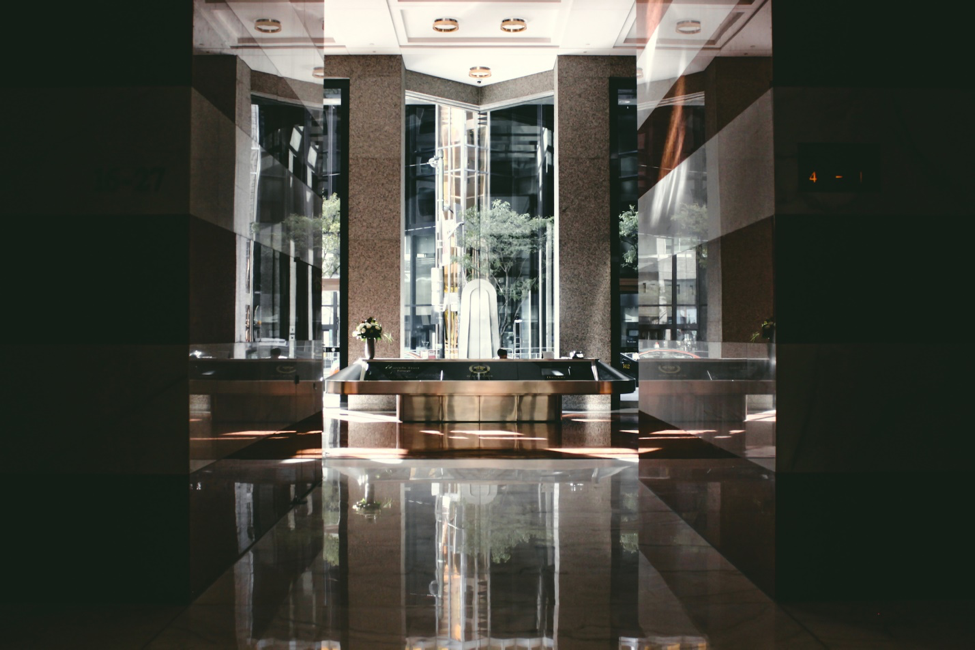 1. The Panorama Suite; The Alpina Gstaad – Switzerland
Blending traditional Alpine and more contemporary Swiss elements, this Panaroma Suite is an exclusive private apartment located in the Alps. Almost every detail in this suite is pack with some sense of history and tied to a high-end name. Overlooking the best views in Gstaad, this suite features three bedrooms, two fireplaces, a huge veranda, a private spa, an exercise room and an outdoor Jacuzzi on a two-storey space.
2. Grunewald Suite; Schlosshotel im Grunewald- Berlin
The 1,141-square-foot Grunewald Suite was designed by the haute couture designer Karl Lagerfeld after his "love at first stay" in this hotel. Designed in the 1910 Berlin reform style, Lagerfield adds his personal touches through antique velvet-mahogany couches, marble-topped tables, and regal wall prints during this refurbishment.
3. Shangri-La Suite; Shangri-La Hotel- London
The setting of this hotel is what sets it apart because you can explore London without even leaving this suite. You'll see the Canary Wharf in the distance, the Tower of London and Tower Bridge just below, and the City just over the river when you look down from your 39th-floor living room and dining room. Clean-lined décor feels as if it was part-Italian and part-Oriental, and complements it with Armani lamps, cream quilted sofas and Rubelli Venezia silk cushions with chinoiserie, Eastern artworks and palm-leaf patterned carpets.
4. Oscar de la Renta Suites; Tortuga Bay- Dominican Republic
The suites in the iconic canary-hued villas at Tortuga Bay celebrate the elegant design work of the late legendary designer, Oscar de la Renta. Enclosed into plantation-style residences, the private enclaves highlight Frette-clad four-poster beds, colorful fabrics from the Oscar de la Renta home collection, and mahogany woods.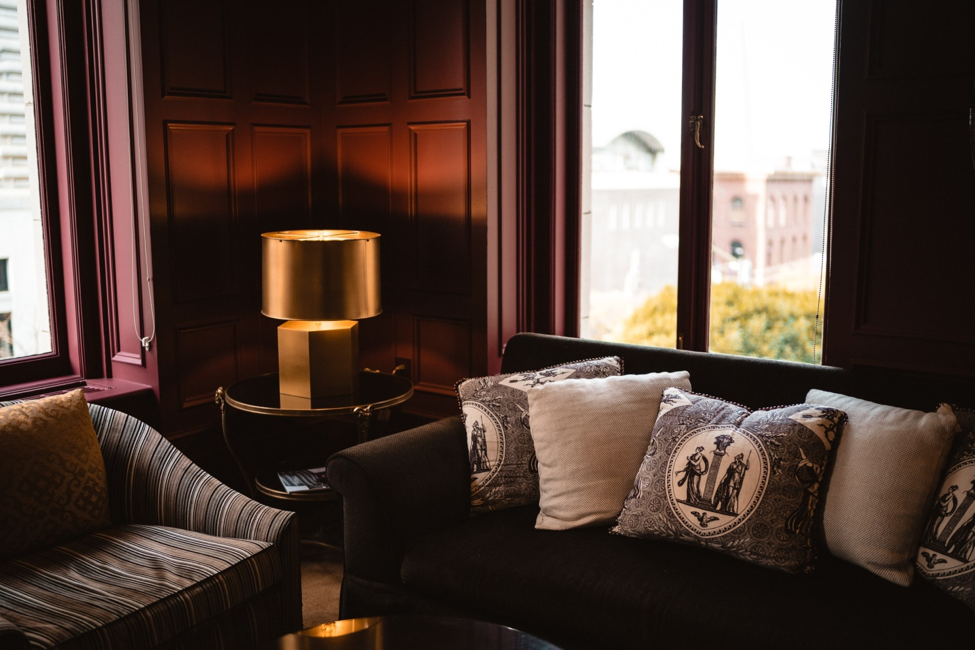 5. Royal Penthouse Suite; Park Hyatt Vienna – Austria
One of Europe's largest suites, Royal Penthouse Suite is a two-storey, two-bedroom space with four terraces and magnificent views across the city's spires and rooftops to the vine-covered hills beyond. This suite features innumerable elegant touches such as a table covered in mother-of-pearl, a translucent counterpoint to the suite's £340,000 white Iranian onyx spiral staircase. Most of the furniture is from Fendi like a coffee table fashioned from stalagmites, which one of the standout pieces.
6. Eloise Suite; The Plaza Hotel- New York
Inspired from the famous book Eloise which is about a little girl who lived on the "tippy-top floor" of The Plaza Hotel, fashion designer Betsey Johnson lets this vision come to life. The Eloise-themed two-bedroom pink and black suite is imbued with candy-striped wall panels; printed bedding, robes, and towels; pink chandeliers; and dolls.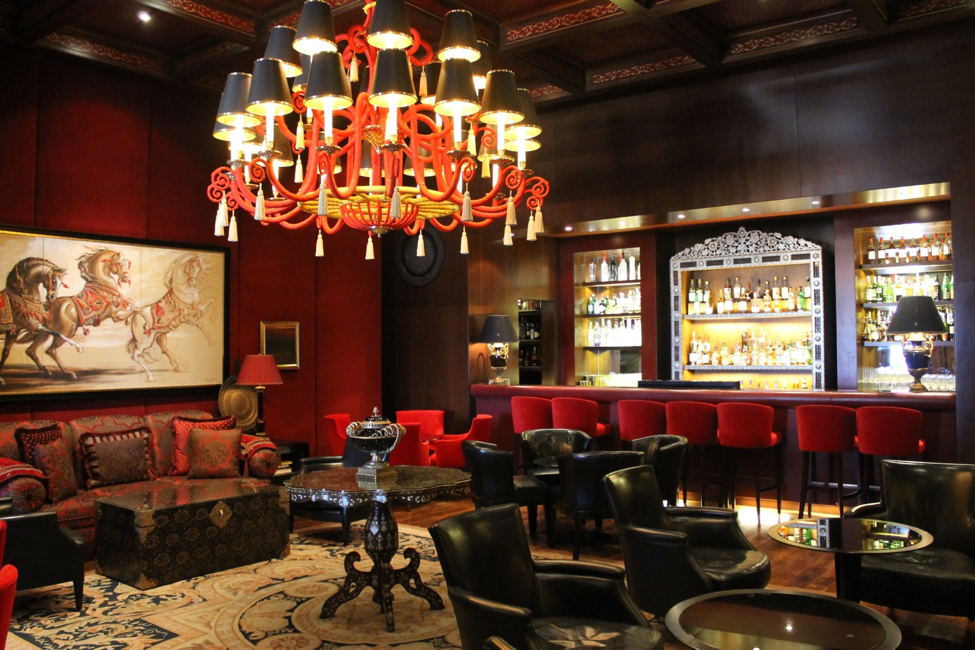 7. Le Chalet des Fermes; Les Fermes de Marie, Megeve – France
Perfect for indecisive guests, Le Chalet des Fermes is seemingly set within a rural Alpine hamlet offering the seclusion and luxury of a private chalet while delivering the amenities of a five-star hotel. This suite is quintessentially Alpine and cosy with all furs, tweeds, wood fires, exposed beams and, best of all, all five bedrooms afford views of the surrounding mountains.
8. Diane von Furstenberg Suite; One&Only Hayman Island- Queensland, Australia
DVF Penthouse sports vivid black and white fabrics, iconic rugs, and personal photography set against light oak and white finishing. With the stellar views of the Great Barrier Reef, the two-bedroom suite contains a four-poster bed, a freestanding stone bath, and a wraparound balcony.