Industrial hotel design from factory and warehouses are making their way as new luxury hotels. This posed a challenge to interior designers to get creative and make the guests feel a sense of history and character.
The mix of metal and wood materials hits a subtly masculine chord that is both refined yet rustic. So, if you're a fan of raw concrete and exposed brick aesthetic, here are some of the cutting-edge hotels that come from humble origins.
1888 Hotel in Sydney
This is one of Sydney's finest accommodations which opened its door in 2013 with its 90-room boutique property. 1888 Hotel features guestrooms with 10-foot ceilings; windows and desks constructed from recycled timber. In the lobby, an atrium and a bar studded with reclaimed wooden beams and exposed brick welcomes the guests.
This five-story hotel went modern when it comes to technology despite of its vintage and classic details. Instagram users with more than 10,000 followers are given one complimentary night's stay. The staff wears denim work shirts as the hotel pays homage to building's old life as a woolshed.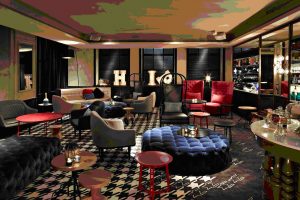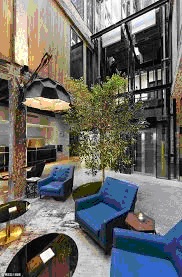 Fabriken Furillen in Gotland, Sweden
While most of industrially designed buildings are found in the cities, Fabriken Furillen is a rural outlier on the island of Gotland. Previously a limestone refinery, this hotel with 18 rooms including two cabins is a haven of sharp-edged Scandinavian design within an almost lunar and stunningly scenic setting.
Painted in white or gray and featuring luxury beds, the rooms utilized Bang & Olufsen technology which only means that some rooms have television and others have radios, while the cabins are electronics-free. Bucolic touches like sheepskin rugs and blankets made from Gotland wool surround the rooms. In addition, the restaurant serves delicious meals made with island-grown vegetables and herbs.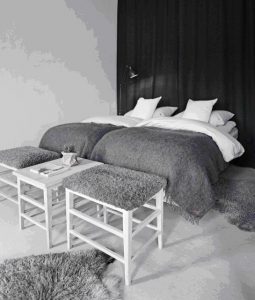 Wythe Hotel in Brooklyn, New York
Brooklyn is not a stranger to reclaimed industrial spaces, but the Wythe hotel is one of the chicest among those. Floor-to-ceiling windows look as if they came out of Manhattan skyline over the East River, letting in a great amount of natural sunlight making the exposed-brick walls and custom-made wallpaper pop.
The building's history as a cooperage is seen through original cast-iron columns, masonry and 13-foot-high timber ceilings.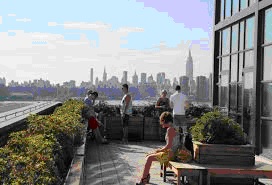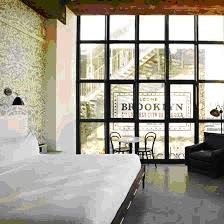 Refinery Hotel in New York
This hotel started out as a millinery factory in a century-old neo-Gothic building along New York's Garment District. Now an elegant, eclectic 12-story hotel with amazing structural features, it has a lobby which evokes a classic New York vibe.
Steel-and-leather headboards reinforce the industrial ambiance in the rooms while wooden bedside lockers add a nostalgic touch. Occasionally, Refinery's loading dock becomes Hatbox, which hosts exhibits and fashion shows.