Going green is not a fad. A recent global online research study shows that 72% of today's consumers are willing to pay more for products and services of businesses that are committed towards positive environmental impact. The hospitality industry is no exception to this. A TripAdvisor survey found that 79 percent of travelers look for environment-friendly accommodations. Aside from the growing market, caring for the environment can reap a lot of economic benefits for a hospitality business. This move can have immense impact on electricity and water bills, cost of cleaning materials, etc.
There are several ways to stay environmentally conscious. Here are some simple ways on how hotels can be eco-friendly: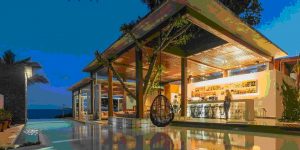 Save Energy
Not only can reducing energy consumption save you a ton of money for electric charges, it also lessens pollution and emission of greenhouse gases. Switch to LED lights because it has the lowest carbon output and lasts 5 times longer. Use Energy Management System (EMS) to tie in air handling units HVAC and lighting. This will prevent conditioning a certain space when it is unnecessary. Also, replace old washing machines with much newer ones with water and energy conserving modes. Educate staff to turn off lights and turn down heating/air conditioning when not in use. Replace or fix equipment when the rate indicates problems like filter changes, coil cleaning, thermostat calibration, and damper adjustments during maintenance and check-up.
A hotel's interior design considerably affects energy consumption, too. IDEA Interiors of Portland OR, for example, focuses on maximizing a hotel space and taking advantage of natural light to save on energy.
Save Water
We hate to admit it but hotels consume gallons and gallons of water every day. The American Water Works Association Research Foundation notes that water used in hotels and other lodging facilities accounts for approximately 15 percent of the total water use in commercial and institutional buildings in the United States. Hotels leaning towards establishing a reputation for environmental stewardship now practice several ways to reduce water usage in guest rooms, restrooms, laundry operations, landscaping, and commercial kitchens. One way is installing low-flow shower heads and sink aerators. Switching to low-flow toilets and installing toilet-tank fill diverters also helps hotels conserve water substantially. Many guests accustom themselves to the opportunity of hanging their towel instead of tossing it in the bath immediately for changing. Place signs in guestrooms to make the clients aware of this program.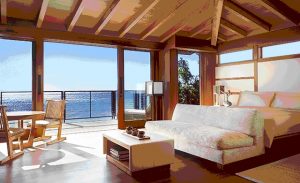 Maximize Lifespan of Beds and Mattresses
Fact: It takes 8 years for a mattress before you need to consider replacing it. Disposing it to landfills before its allowable age is certainly not friendly to the environment. With good maintenance, beds and mattresses will still be able to hold its original comfort and support within the allowable time period so replacing it too soon does not make much economic sense for hotels either.
Recycle
Place recycling baskets for newspapers, glass, aluminum, cardboard, and plastic into the guestrooms. Put recycling bins in public areas like the poolside, kitchen and in the back office. Most importantly, use recycled-paper products that are either bleached or unbleached but have undergone a chlorine-free process. Monitor guests' use of plastic materials and if possible try to control it. Create a culture of segregating wastes by making sure recyclable waste goes out to be recycled as intended. Old furniture and appliances could be given to charity.
Go With "Ethical" and Organic Products
Supporting organic, fair trade and cruelty-free products for your hotel can boost your reputation. Using pure and organic goods for your hotel's beddings, guest robes, hair and body care and food will generate positive feedback from guests. Furthermore, hotels can take pride at being eco-friendly by sourcing all their needs from manufacturing companies with the same go-green reputation.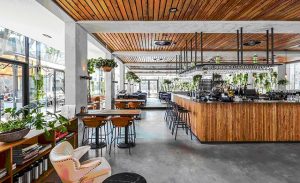 Avoid the Use of Disposable Containers
Unnecessary use of disposable containers could lead to plastic waste piling up in landfills. Reusable items such as cloth napkins, glass cups and ceramic dishes should be used to serve food and beverages. Leftover food can also be donated to local charities or be disposed in a compost bin.
Industry experts in hotel design suggest that implementing eco-friendly practices immensely affects a hotel's environmental footprint, reputation and operational costs. Seeking professional design opinion can help a hotel become more environmentally conscious. The team of design professionals at IDEA Interiors, for example, can show you eco-friendly plans and initiatives in environmental sustainability from their pool of existing clients and replicate these best practices to help your hotel take its first steps towards going green.