New travelers are looking for ways to personalize their vacation experience. They want the opportunity to be on vacation, but not lose too much of their routine back home, minus all the work emails. Their environment should give them enough options to be able to stay themselves, and without ever realizing that they would have had to change their routine otherwise.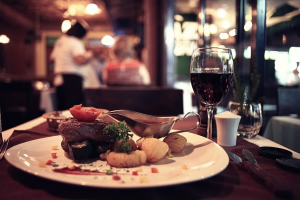 Effortless Reservations:
When on vacation it is natural that no one wants to cook, guests want the luxury of making reservation and being cooked for. However, guests want quality food and different options of quality: organic vs. vegan vs. gluten free vs. low carb. It is important to have options to offer guests for each request. Not only is it important to have these options in the restaurants, but in the hotel mini fridge as well because while some guests may enjoy chocolate and cookie others are looking for healthy snack to give them energy.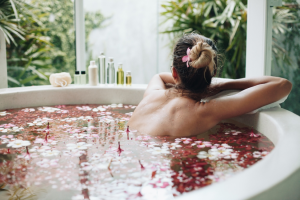 Staying on Trend with Wellness:
With wellness becoming such a strong topic in current conversation, guests are looking to have different options when it comes to working out and relaxing. While having a gym is important it is important to make sure that there is equipment for different work outs, and weight sizes, as well as having 24hr access to guests that might wake up early or have late night jet lag. As well as, offering personal training to those guests that ask for it. Vacations are meant to give you utter, uninterrupted, relaxation, and while having a spa that offers messages is important guests are also more willing to explore other innovative relaxation techniques, be it inferred sauna rooms, oxygen IV tanks, or charcoal face masks, it is important to have variety that caters to different guest preferences.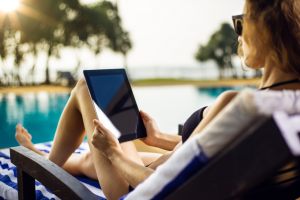 Mobile Connection:
Guests staying in hotels want to stay connected to their friends and family back home, so to say top notch WI-FI speeds are expected, shouldn't come as a surprise, but new travelers are looking for hotels that let them do more with their phones. Whether it be keyless entry into their rooms, Apple Pay, or hotel notifications that pop up to let them know when they are by the spa and any promotions, events, or special offers that are being offered. Having luxury interior design elements in their rooms that they can connect with using their phone is an added bonus. Many new travelers like to stay up to date with technological advancements, so features such as Apple TV and Echoes are a way to let the guests make their rooms feel more homey, by playing their favorite playlist or catching up on their TV shows.
To give new travelers the best hospitality and design experience possible, it is important to put the needs of the individual first and let them create an environment they feel comfortable in.