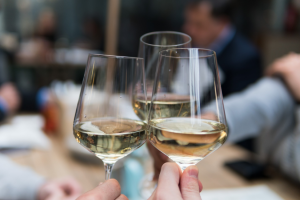 Holiday Events Trending in Portland for November
If you are looking for some awesome things to do on Thanksgiving weekend in Portland, Oregon, you're in luck! There are lots of events which you can participate in this food-heavy holiday.
Turkey trot at the raceway (November 22)
A day before Thanksgiving, burn off a few calories in the Turkey Trot Run/Walk. This is a 5k run/walk and kids' trot with an after party at Portland International Raceway. Why you might think this is necessary? You're about to gain few extra pounds the next day at dinner.
Wine Country Thanksgiving (November 23-26)
If you're still bummed from Macy's cancelling their sponsorship for the Portland Holiday Parade, pamper yourself by sipping a fine wine. There's only one problem: there are literally hundreds to choose from! More than 150 wineries open their doors to the public, offering samples of favorite labels and special vintages during this Oregon's premier tasting and cellar-stocking event. The weekend festivities include live music, food and wine pairings, and the chance to visit with winemakers at some of state's top wineries.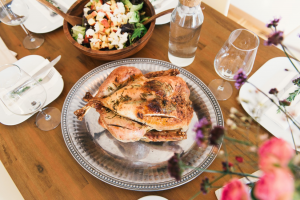 The Tofurky Trot (November 23)
Vegetarians have their own version of a "Turkey Trot" in "Tofurky Trot". It is 5k (3.1 miles) long and requires running, trotting, or walking open to all levels of physical fitness. More importantly, it gives focus to the benefits of plant-based diets on this largely carnivorous holiday.
Thanksgiving Dinner (November 23)
Of course, Thanksgiving won't be complete without savoring a nice piece of turkey. Be it classic or with contemporary twist, it's customary to be full during Thanksgiving dinner. Planning to go out? Here are some places you can dine in:
1. The Country Cat
Indulge in this comfort food haven with a family-friendly four-course Thanksgiving dinner. Have the traditional turkey with fixin's, as well as vegetarian, pork, and fish entrees, ensuring the whole family will enjoy every bite.
2. Paley's Place
Choose from their regular menu options and traditional Thanksgiving a la carte fare. Some of the offerings are glazed and spit-roasted turkey breast, braised leg, savory bread pudding and apple cider-braised delicata squash with aged balsamic.
3. Raven & Rose
Their Rookery Bar features walk-in seating and a la carte options. In their menu you'll find sausage-stuffed turkey roulade and Oregon salmon served alongside mashers, stuffing, cranberries, and seasonal vegetables.
4. Andina
Every year at Thanksgiving, Andina Andina offers a special Peruvian three-course prix fixe menu with Andean flavors like their heritage turkey, dusted with a tres ajies rub and slow-roasted, served with quinoa-hazelnut stuffing, mâche salad, caramelized Dakota squash, and lucuma gravy.
5. Clarklewis
This restaurant highlights a family-style Thanksgiving supper with staples like roasted local turkey with fennel sausage stuffing of foraged mushrooms, sage, and Grand Central levain, and a honey crisp apple tarte tatin with sharp white cheddar crust, caramel, and nutmeg gelato.
6. Bluehour
Featuring a three-course affair, treat yourself with delicacies such as butter poached wild prawns over toast, Chinook salmon with caramelized futsu squash, Brussels sprouts, and salmon caviar, with sweets like butternut squash semifreddo with ginger-white chocolate macaroons for dessert.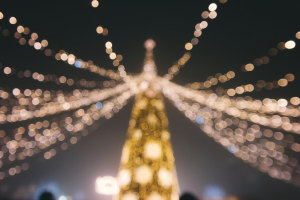 Holiday Tree Lighting (November 24)
To celebrate the official start of the holiday season, thousands of people come together in downtown's Pioneer Courthouse Square to see the ceremonial lighting of the spectacular 75-foot-tall tree.
Thanksgiving scavenger hunt (Undated)
Using just $10, bag, and a bike lock, experience Cranksgiving, which is a scavenger hunt on your bicycle for Thanksgiving food that you donate to a food bank, with prizes.
Winery Open House (November 24-26)
Whether you are a wine connoisseur or just an avid fan of wines, this one is for you. Columbia Gorge wineries and Willamette Valley wineries have special releases and deals during this period.